The history of our practice begins in 1937, when Dr. Harold Singer opened his office on Main Street in Torrington. He gained a reputation for compassion and quality of care, a legacy which continues to this day. Dr. Cutts practiced with Dr. Singer for several years, retiring shortly before Dr. Coutant joined the practice.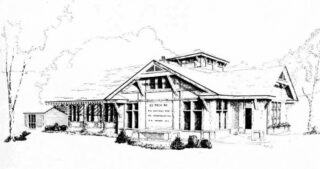 By that time, the office was at 30 Peck Road, and two years later, Dr. Sederquist (Dr. C and Dr. S were classmates at Tufts) joined the rapidly expanding practice. Dr. Singer retired in 1973, moving with his wife to California to be closer to their three daughters.
The office was expanded, and Dr. Nebor joined the group in 1979. Eventually we designed and built our present building at 55 Peck Road (moving in at the end of 1989), which has allowed us to care for our patients in a relaxed, comfortable setting. Dr. Clauss joined our group in 2007, bringing several years of prior experience to the practice. Dr. Wojewoda joined our practice after completing his residency in July of 2017 in anticipation of the retirement of Drs. Sederquist and Coutant.
We are so fortunate to have such a compatible group, a truly dedicated and compassionate staff who have been with us for many years, and so many loyal and appreciative patients.